One of the most important events each year in Wudang Shan is the birthday of emperor Xuan Wu.A deligation of international participants and pilgrims came to worship Xuan Tian Shang Di celebrate in Wudang Mountains, Hubei province in China.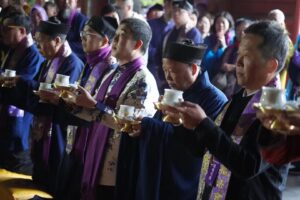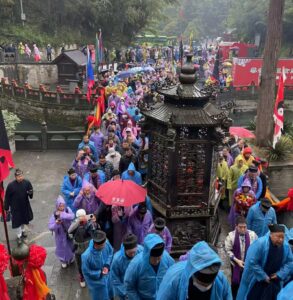 Led by the Taoist Association of China, Wudang Taoist Association and Taoist Association of Taiwan, the group of international deligates included guests from Mexico, Germany, France, Switzerland, Slovenia, Indonesia, Hong Kong, and others.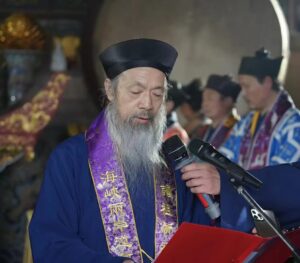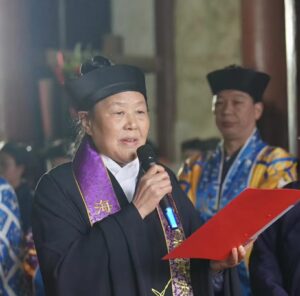 After a great opening ceremony and speeches by Wu Cheng Zhen , Vice-President of Taoist Association of China; Liu Wen Guo, president of Wudang Taoist Association; and Li Guan Fu , president of Taoist Asocation of China , followed by a big blessing ceremony. Many local people came to worship Xuan Wu Da Di as well.
---
Article & Photos by German Daoist Association