In order to actively and deeply promote the construction of daoism, carry forward the fine tradition of daoism's righteous belief and mindfulness. At 15:30 on April 7, 2023, Wuhan Da Dao Guan invited Mr. Wang Ping, Chairman of the Advisory Committee of Wuhan Taoist Association, to give a special lecture on "Daoist Belief and Quanzhen Dao Practice".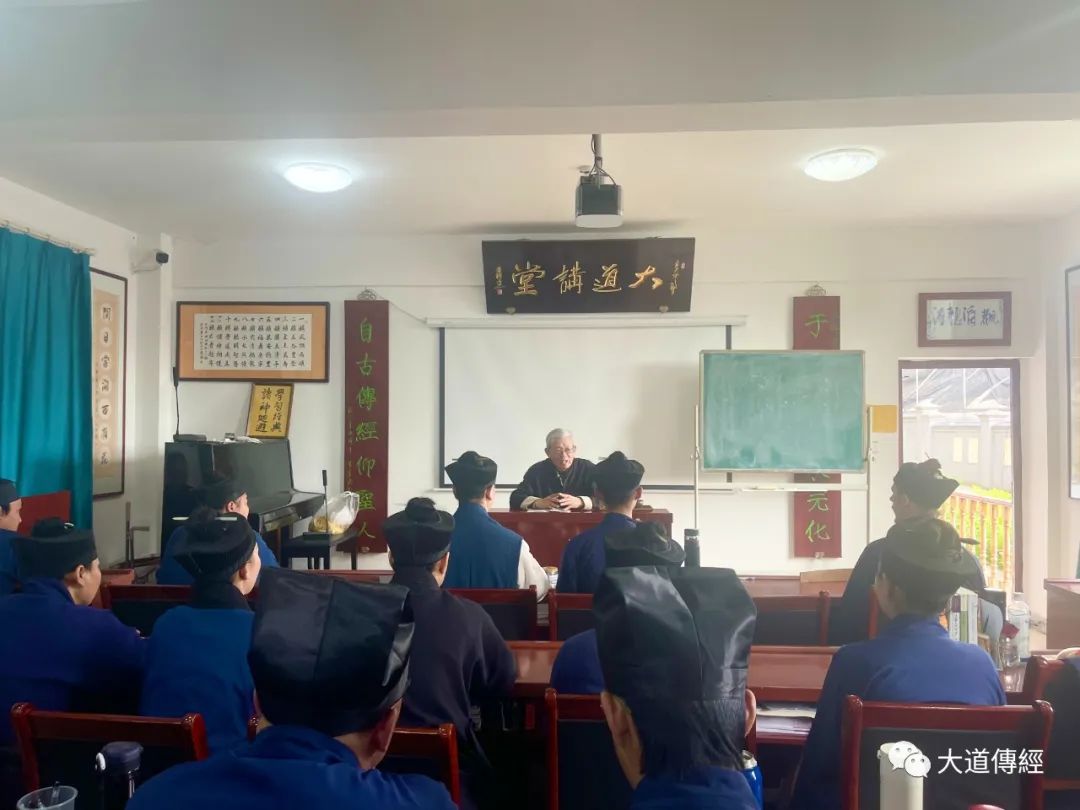 The lecture was presided over by Daoist Yang Chenglan, deputy secretary-general of Wuhan Taoist Association and deputy director of Da Dao Guan Civil Management Committee
In this special lecture, Chairman Wang Ping used the form of storytelling to vividly tell a lot of personal experiences such as hard work, diligence, thrift, love of the country and religion, and his own path of faith, etc., to inspire everyone to talk about practice, talk about learning, and be a daoist in the new era with integrity, faith, and virtue. By studying hard, abiding by the precepts, constantly improving your cultivation, maintaining a good daoist style and appearance, and always maintaining the demeanor that daoists should have.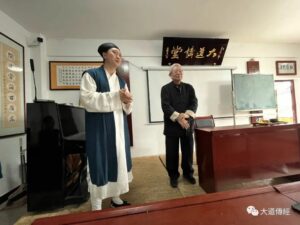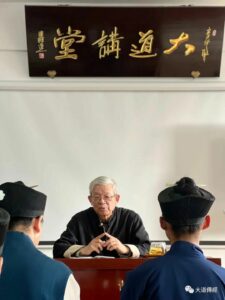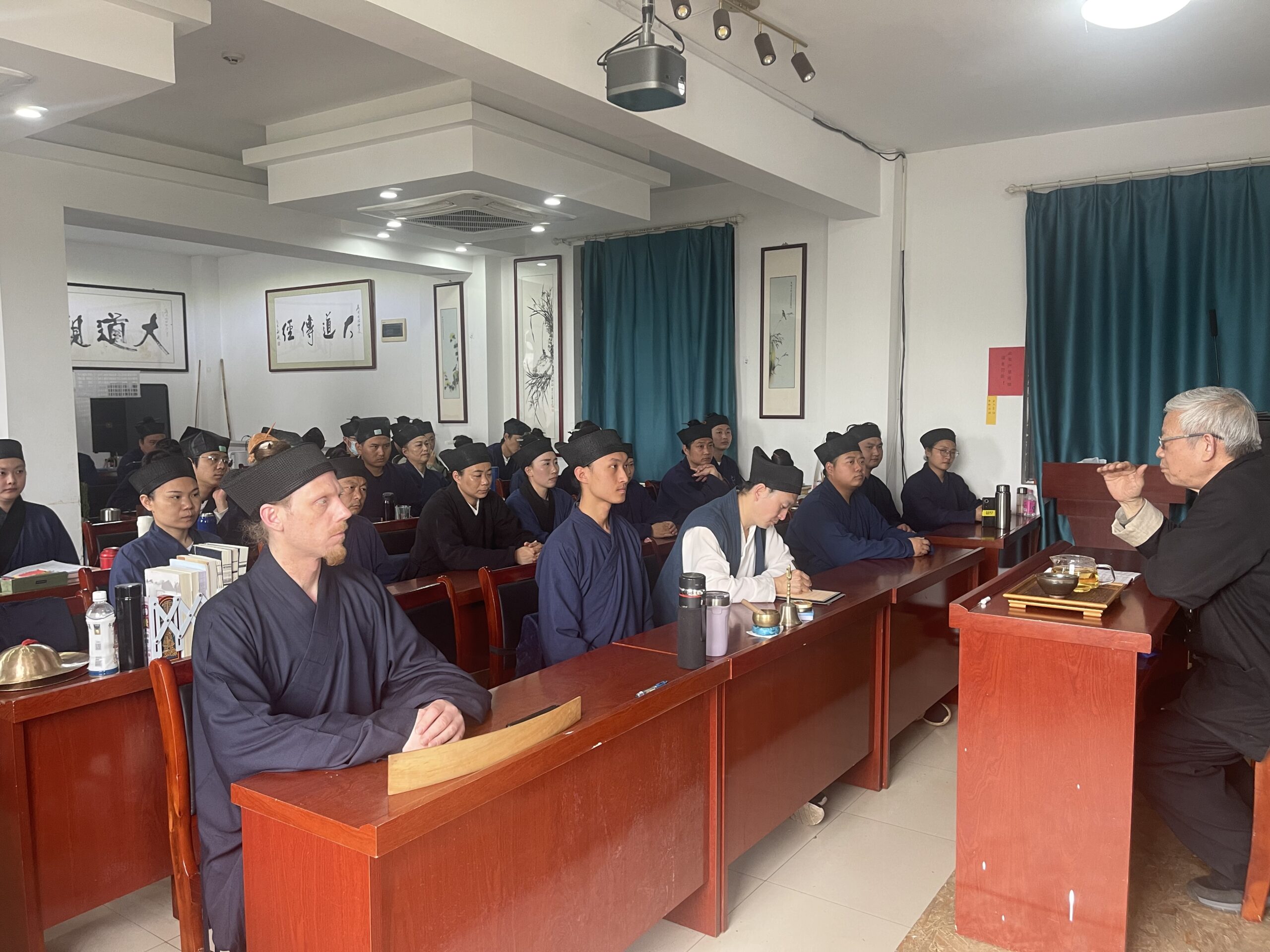 The resident daoists of Wuhan Da Dao Guan and all the teachers and students of the "2023 Daoist High Priest (Gao Gong) Music Class" attended the lecture.
---
Original Article by Cheng Chengjin | Translation by Fan Xin Rui