On the evening of July 31, 2023, at 7:00 PM, the special lecture on "A Brief Analysis of Modern Taoist Ritual Elements" was successfully held at the Da Dao Lecture Hall in Wuhan.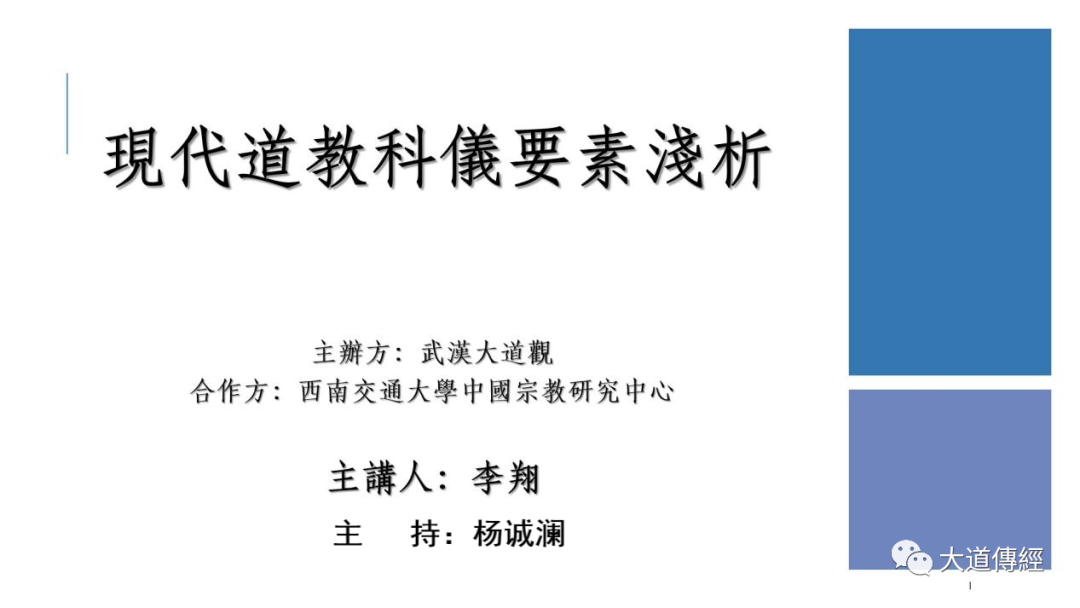 The lecture was presented by Li Xiang, a master's student from the School of Chinese Religious Studies at Southwest Jiaotong University. The event was hosted by Yang Chenglan, Vice Secretary-General of the Wuhan Taoist Association and Deputy Director of the Wuhan Da Dao Guan's Civil Management Committee. The Wuhan Da Dao Guan organized the event in collaboration with the Center for Religious Studies at Southwest Jiaotong University.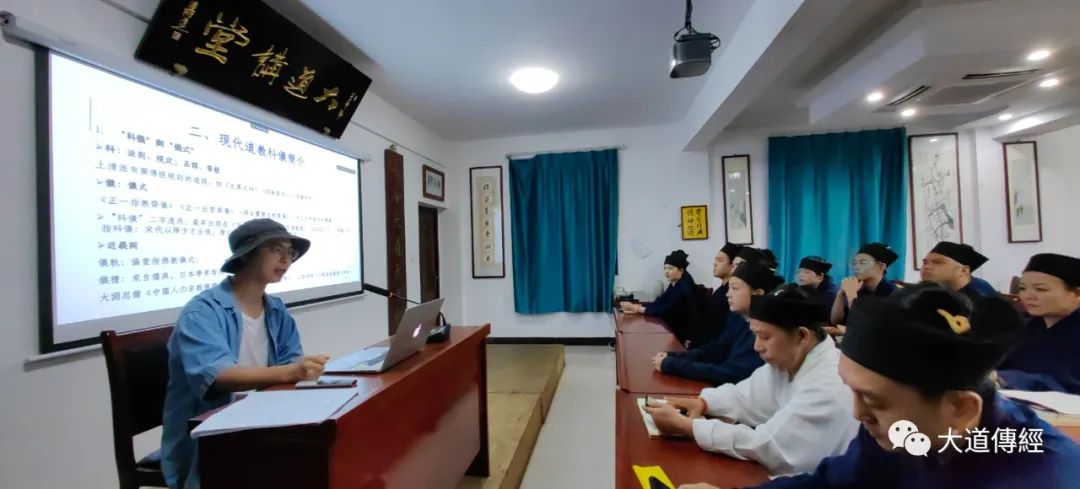 Li Xiang is a master's student in religious studies at Southwest Jiaotong University, specializing in Guangcheng rituals, Shou Sheng Tian Huan ceremonies, and Taoist Numerology, under the guidance of Professor Lü Pengzhi.
The lecture introduced modern Taoist rituals and discussed the elements of Taoist ceremonies through the perspective of Wen Chang rituals, using a combination of images and text to elaborate on the application of various elements in contemporary Taoist rituals.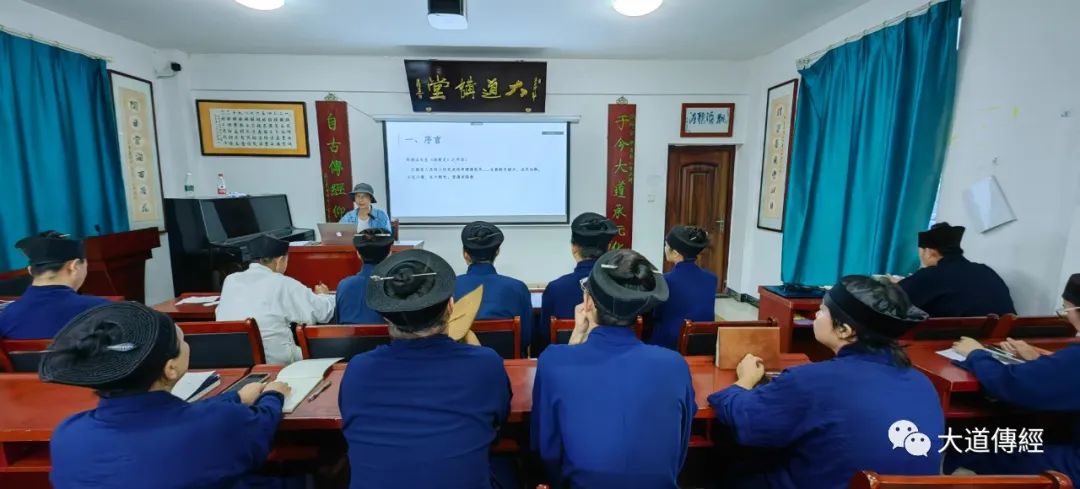 After the lecture, Professor Olles Volker from the School of Religious Studies at Sichuan University provided feedback. He first praised Li Xiang for his rich, meticulous, and rigorous academic attitude and emphasized the equal importance of internal and external cultivation in Taoism. He offered his unique insights on this topic and further emphasized the need for a multi-dimensional understanding of Taoist ritual elements.
Taoist Master Ren Zongquan, Vice President of the Hubei Taoist Association, Vice President of the Wuhan Taoist Association, and Jian Yuan of the Wuhan Da Dao Temple, made the final summary. He affirmed the special lecture and highly praised the scholars' field investigations, which helped to gain a deep understanding of the current Taoist rituals. He believed that the continuity of culture is a remarkable characteristic of Taoist excellence and hoped for the preservation and inheritance of this tradition.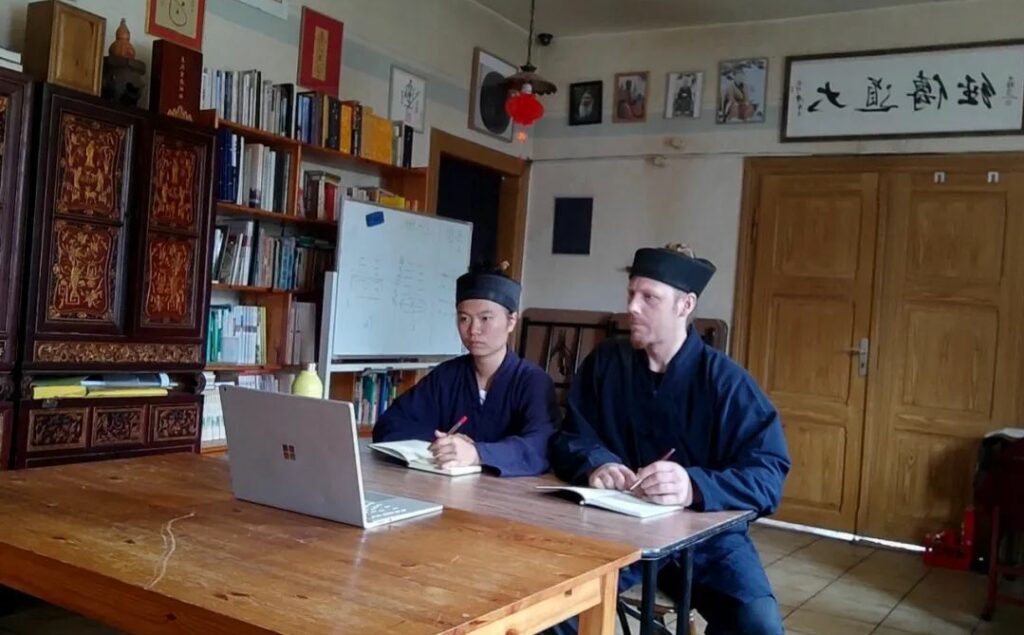 Xi Ji Da Dao Guan in Germany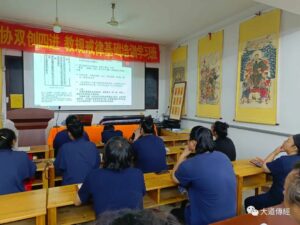 Niangniang Temple in Anguo, Hebei Province
The lecture was rich and detailed and conducted both online and offline. The Wuhan community of Taoist followers participated in the event to listen and learn. Over thirty scholars from colleges and universities nationwide watched online, and more than 100 practitioners from different Taoist temples, including the Niangniang Temple in Anguo, Hebei Province, the Xi Ji Da Dao Guan in Germany, the Da Dao Guan in Taipei, Taiwan, and the Yuxu Palace in Kuala Lumpur, Malaysia, attended the special lecture through the Tencent Meeting platform.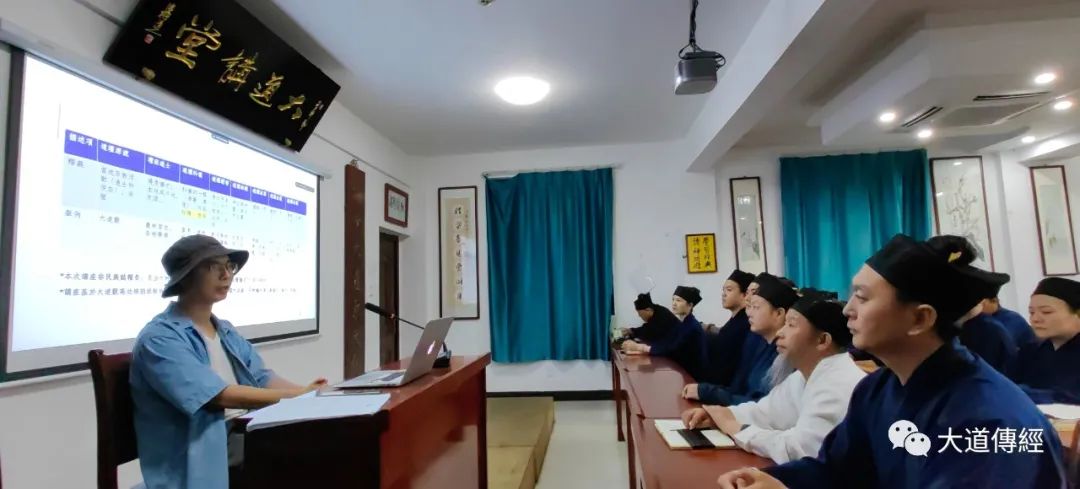 Through organizing and participating in this lecture, all Taoist followers gained a deeper understanding of the significance of Taoist rituals for the development of Taoism. They also learned about the current status of Taoist cultural preservation and inheritance, as well as how to utilize modern technology for protection and continuation. This has further strengthened their confidence and direction in promoting the Taoist teachings.
---
Written by Zheng Chenghan
Translated and edited by Fan Xin Rui