Every year during the chinese Spring Festival, many Daoist believers consider a fortune reading to ensure they don´t offend the Grand Duke of Jupiter – Tai Sui 太岁.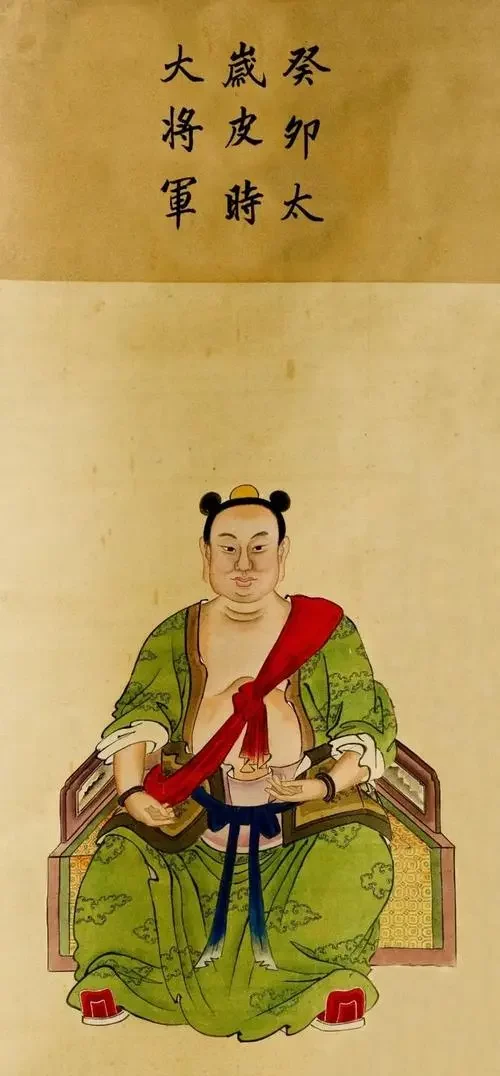 Tai Sui is also known as Tai Sui Xing Jun (太岁星君) or Sui Jun (岁君) and originated in the chinese astronomy and astrology as a help to calculate the chinese zodiacs. Ancient daoist scholars found out that Jupiter takes about 11.86 years to circle around the sun once. They devided the orbital sphere of Jupiter around the sun into 12 parts as subject to the 12 Earth branches.  A day was also devided into 12 hours (12 times 2 hours).
Since Jupiter passes the 12 sections in a year, the scholars created the 12 astrological signs. Because the Jupiter takes 11,86 years to circle ths sun and not exactly 12 years, there will be a noticeable inaccuracy to calculate the zodiac signs after some years.
Tai Sui was created as an imaginary "Jupiter" to correct the inaccuracy of the 12 divisions and Jupiter's orbit, so that one circle was exactly 12 years. This made the calculation of the zodiac signs more accurate. Every year on Li-Chun (立春), the beginning of spring, Tai Sui enters a new orbit and the Tai Sui Diety changes. In Chinese culture men created gods and deities, whereas, in the West, it's the reverse. They often add mysticism to things they can observe but not explain.
The scholars used 10 Heavenly Stems (十天干) and 12 Earthly Branches (十二地支) that combined created the 60 years cycles (六十花甲) which are represented by 60 Tai Sui deities.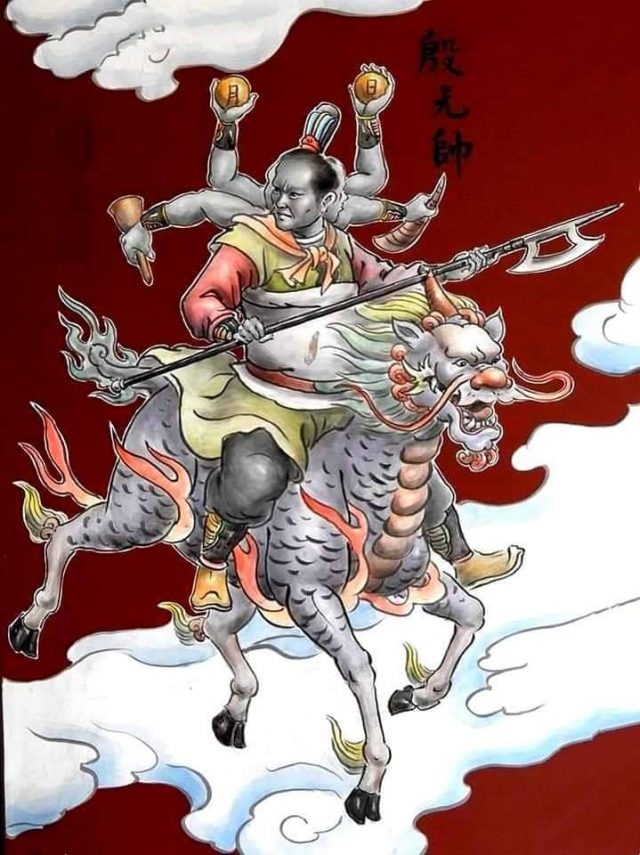 Yin Jiao (殷郊) is in charge of the 60 Tai Sui´s. Since his appearance is quite cruel he was given the image of a little boy holding a banner saying Dang Nian Tai Sui (当年太岁), meaning this years Tai Sui.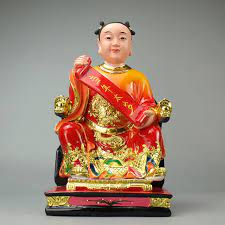 ---
There are 4 types of offences of Tai-Sui:
沖太岁 – Chōng tài suì – Clash Tai Sui
刑太岁 – Xíng tài suì – Punish Tai-Sui
害太岁 – Hài tài suì – Harming Tai Sui
破太岁 – Pò tài suì – Destroy Tai Sui
Additionally we often use the term "on duty" Tai Sui – Zhí tài suì 值太岁.
The effects of "Clashes" are the most severe, followed by "Punishment", "Harm", and "Destroy".
It is commonly known that if Tai Sui crosses ones zodiac year, it will bring bad luck, so people try to find ways to avoid that.
---
What zodiac is offending Tai Sui the coming year of 2023?
In the year of the Rabbit following zodiac signs will offend the Tai Sui – "Fan Tai Sui"  犯太岁:
– Rooster in clash 沖 with Tai Sui
– Rat in punishment 刑 with Tai Sui
– Dragon in harm 害 with Tai Sui
– Horse in destruction 破 with Tai Sui
– Rabbit itself sits on Tai Sui or is "on duty" Tai Sui 值太岁
---